I've paid for my subscription. Will I receive an invoice?
When you complete a payment with 365 Financial Analyst, you will receive an automatic email with your receipt. No other action is required to get a receipt.
If, however, you need an invoice, you must check the "I need an invoice" box under "Account details" on the checkout page and fill in your company information. Remember, you must do this before you proceed to step two: payment. We can't issue an invoice afterward unless you check the box.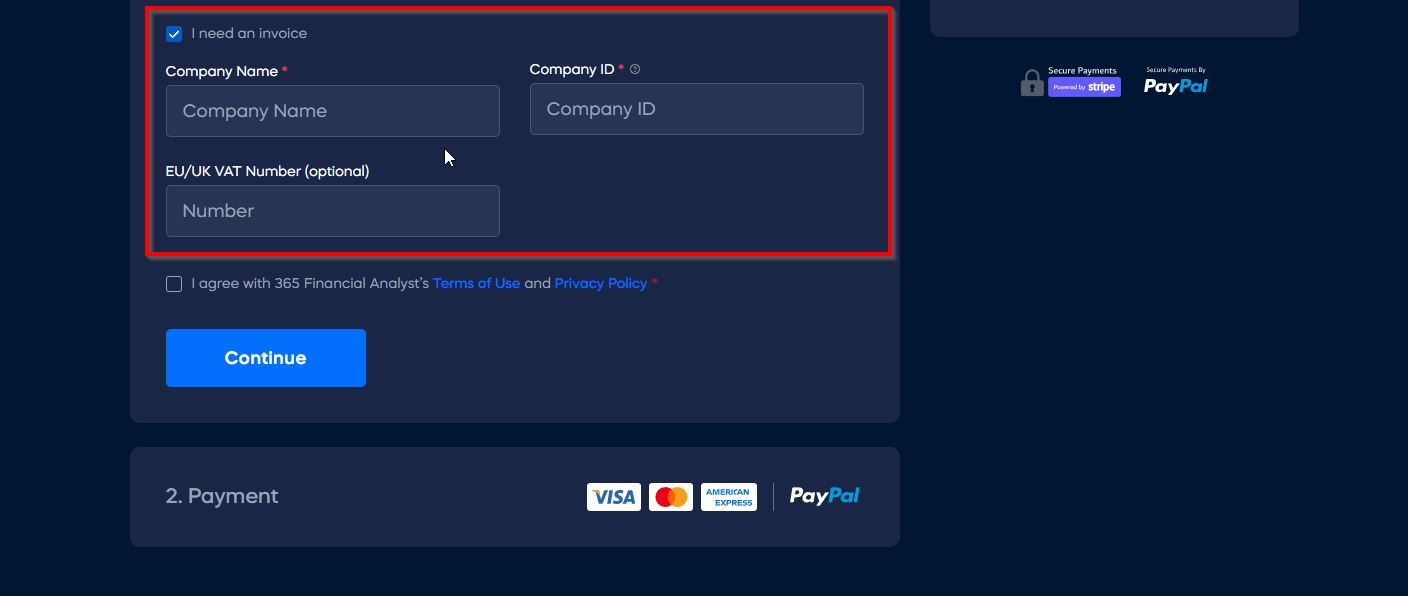 Follow these steps to access your receipts and invoices (if you have opted in to receive them).
Step 1: Log in to the platform using your credentials.
Step 2: Click on your profile picture at the top-right corner of your screen.
Step 3: Select "Billing Information" from the dropdown menu.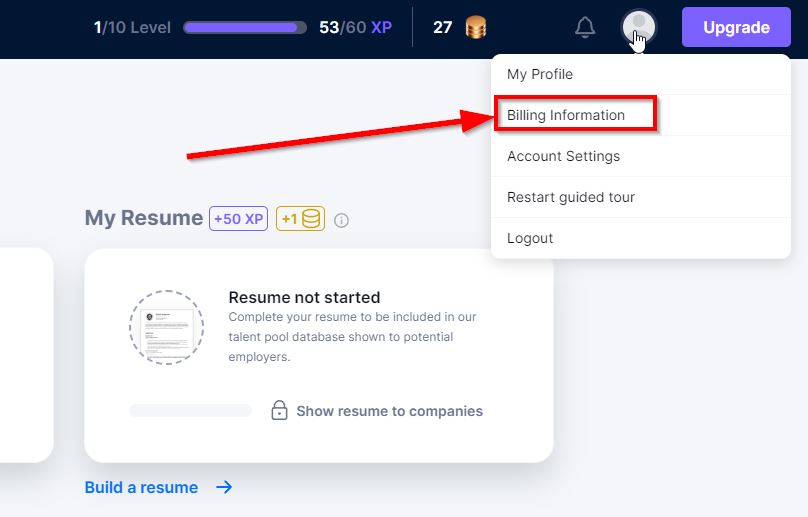 Step 4: Navigate to "Billing history" at the bottom of the page.
Step 5: Click on "Download" to receive your receipt or invoice in PDF format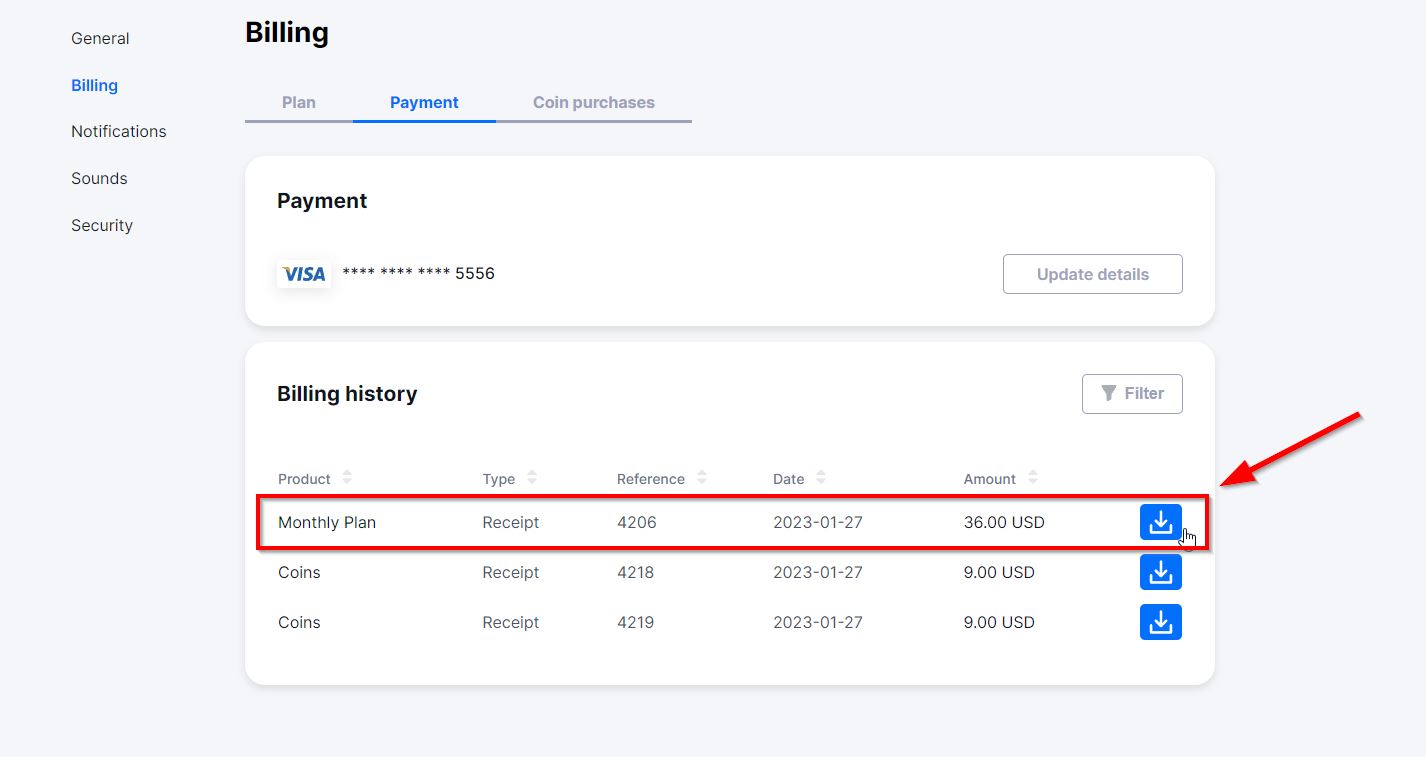 If you are experiencing any difficulties accessing your billing information, please send us an email at team@365financialanalyst.com.
Was this article helpful?