What is a resume builder?
The 365 Financial Analyst Resume Builder helps you create a downloadable resume. It includes the following sections: contact, experience, education, certificates, skills, languages, Links (e.g., to GitHub, Kaggle, or Medium), and summary.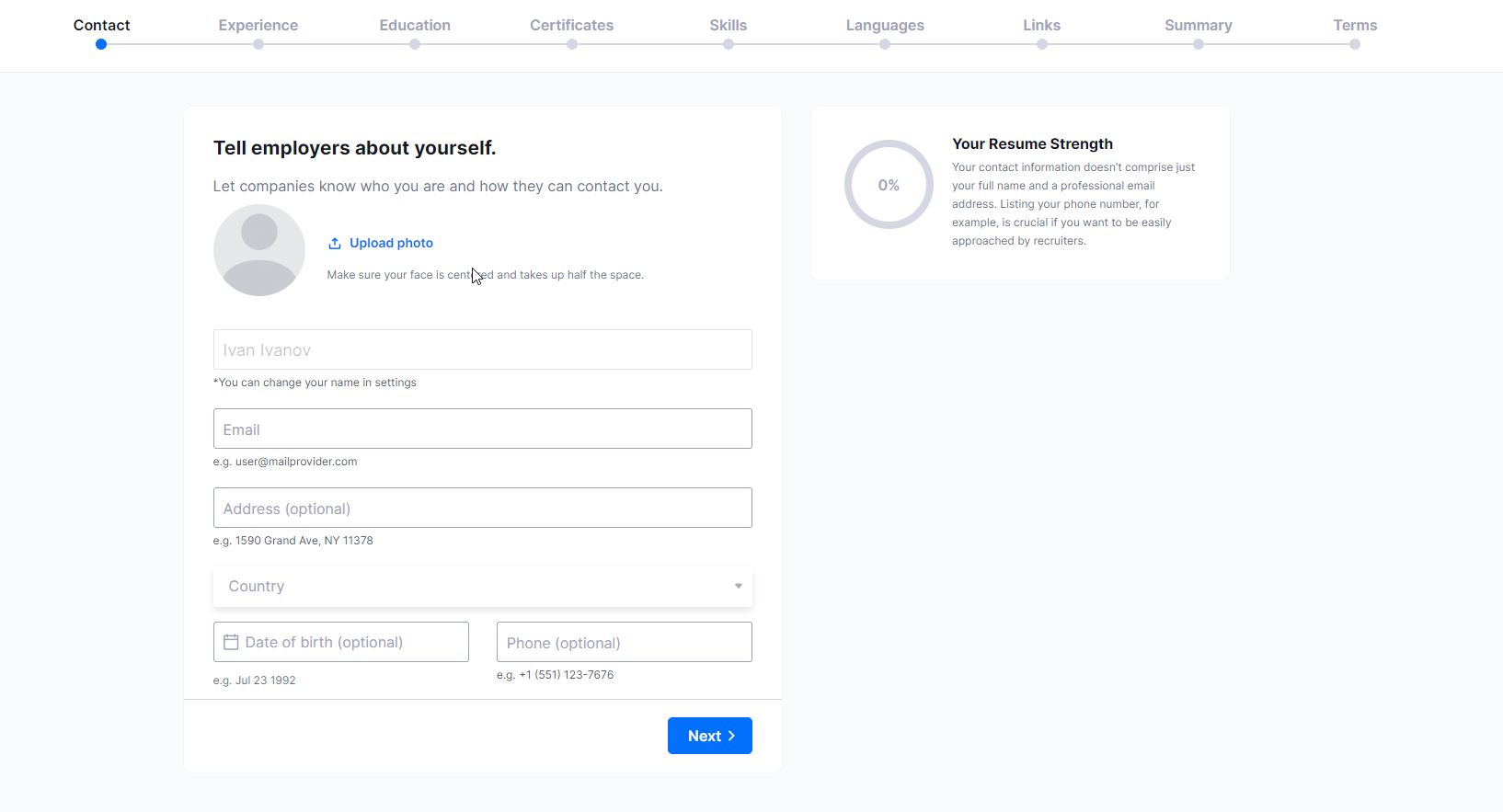 Once you complete all sections, you can download your resume as a PDF or use the generated shareable link to share it with external parties and on social media.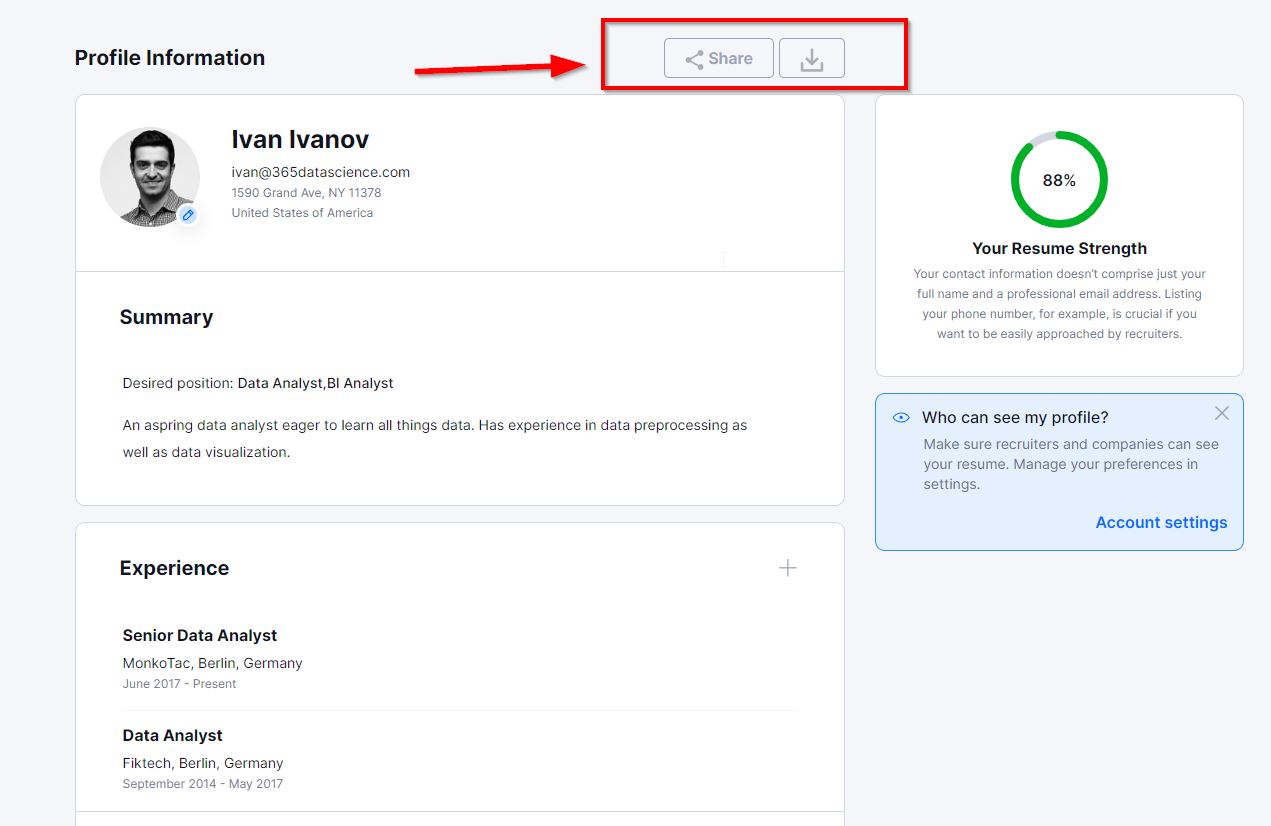 You can also make your resume visible to other students and partner companies. Just grant the necessary permissions at the end of the resume building process. You can also change your preferences in "Account Settings" later.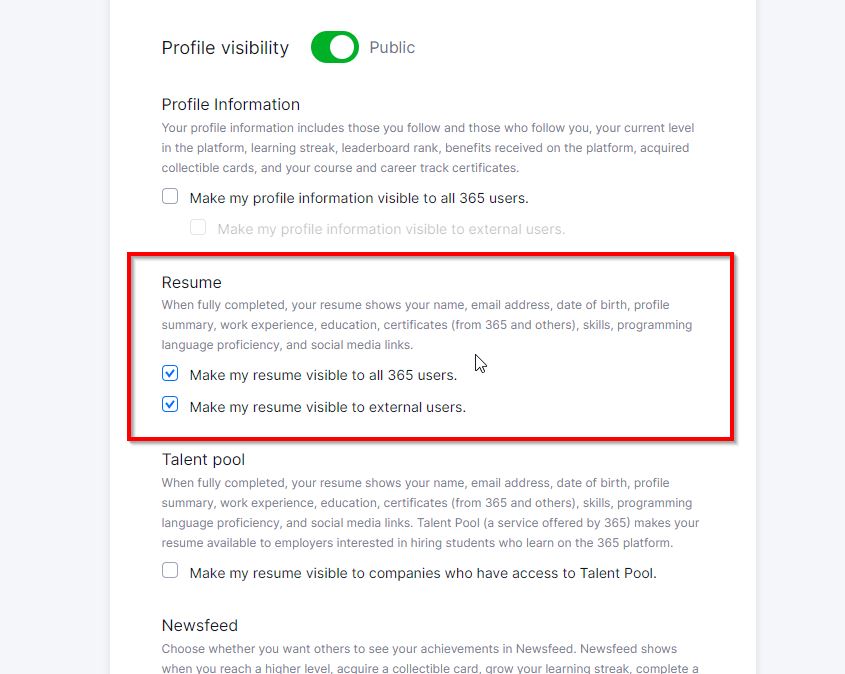 Another useful feature we offer to all our students is the resume strength indicator. It evaluates your resume's strength against industry standards.
Was this article helpful?