I am new to finance. Can I still subscribe to the program?
365 Financial Analyst provides high-quality online education for finance professionals. Our mission is to help them boost their careers by upskilling.
That being said, our program is designed to build up expertise from the ground up through intuitive, step-by-step courses, so it is beginner friendly. You can subscribe even if you lack prior finance knowledge and experience.
If you're a complete beginner, we recommend that you take one of our structured career tracks. They start from the basics and gradually build up your skills through practical exercises and exams.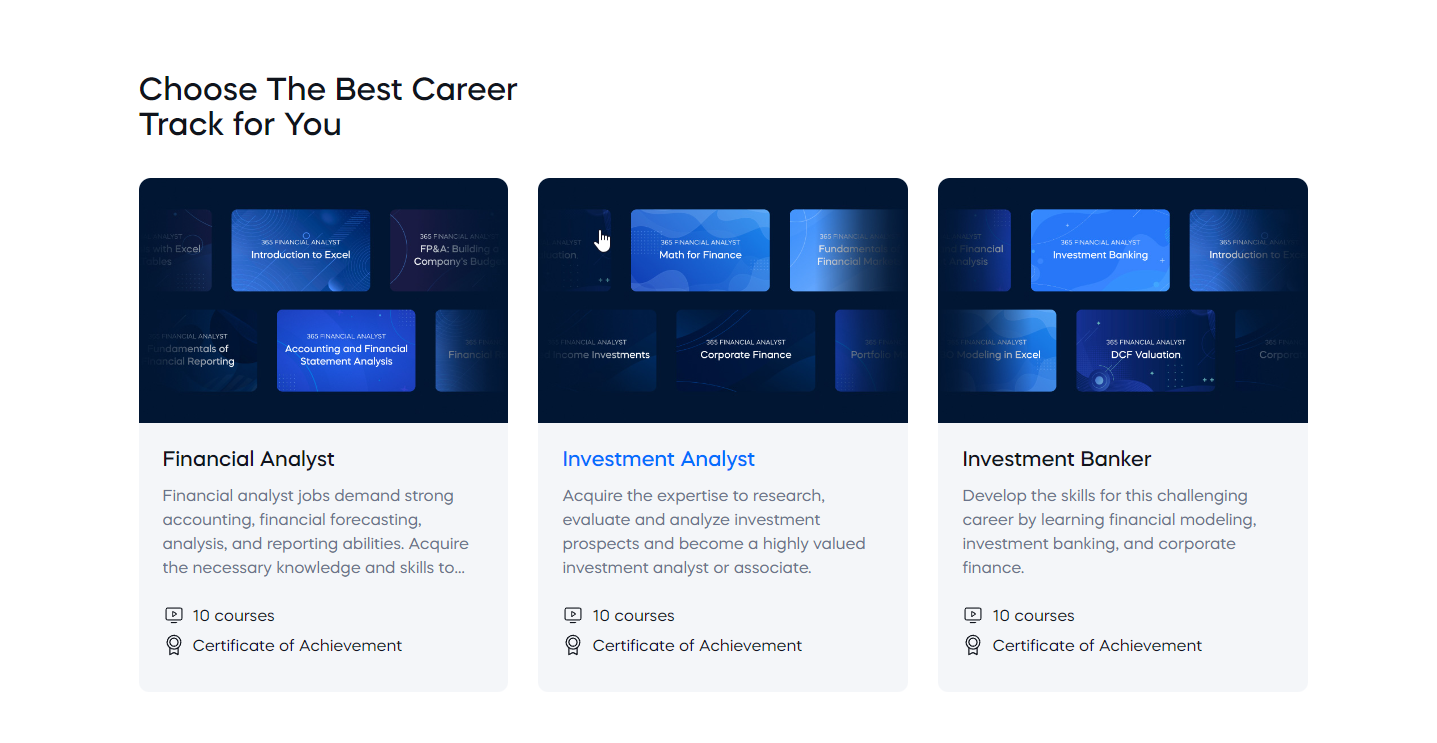 If you have any questions during the program, we have a robust and active Q&A Hub where students can post questions and get responses from our instructor team or each other.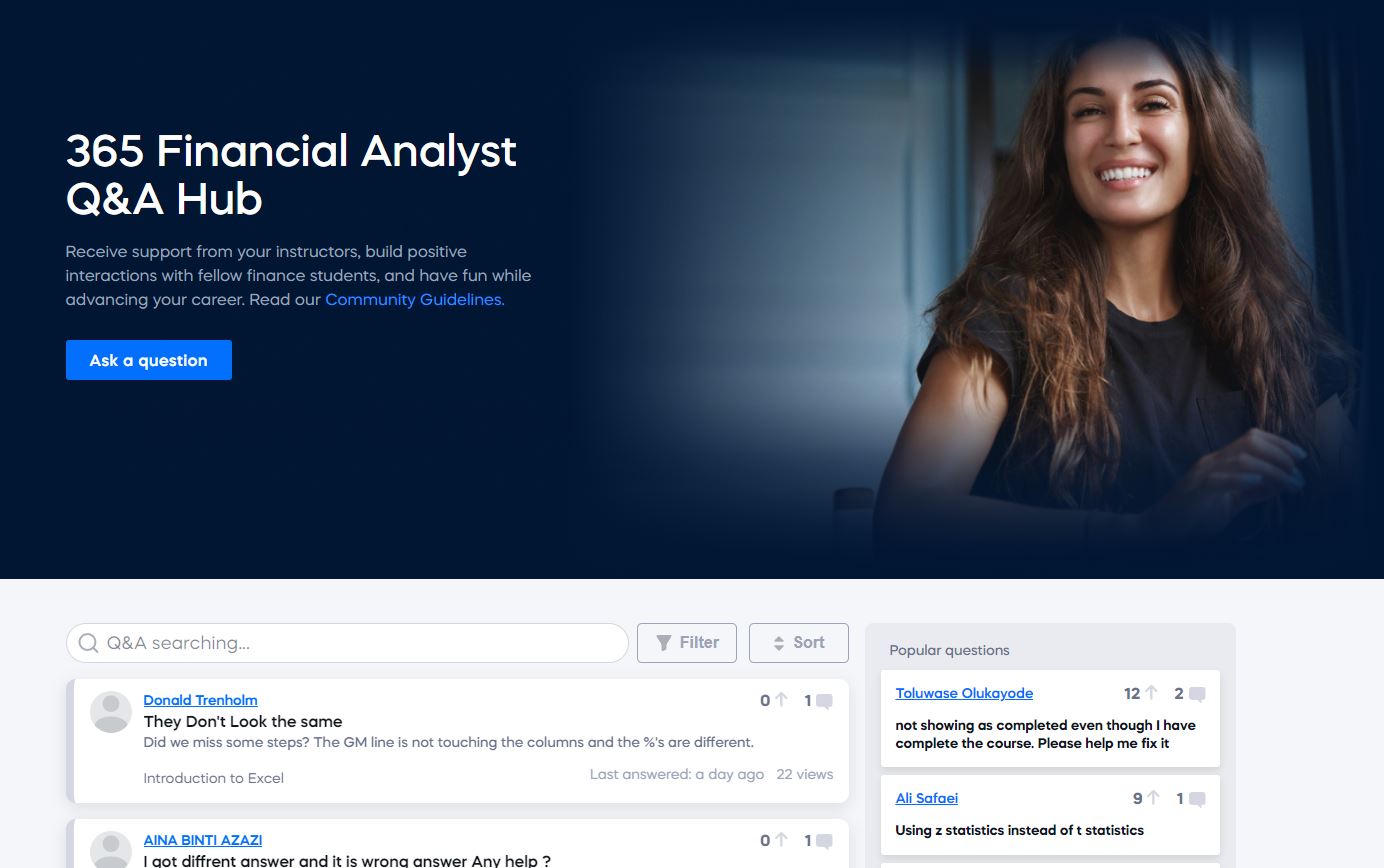 Was this article helpful?