What types of certificates can I get?
365 Financial Analyst provides two types of certificates.
Course Certificate – This certificate of achievement proves that you've passed an individual course exam. The platform automatically generates it when you pass an exam and sends you an in-app notification. You can access your certificates from the "Certificates" section on the learning platform, download them, or share them on social media.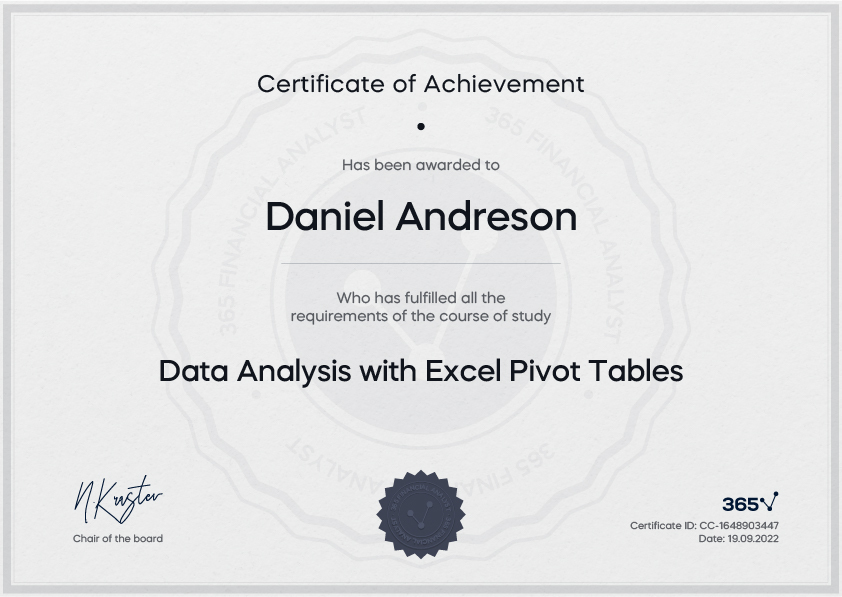 Career Track Certificate – When you pass the career track exam, you automatically receive a certificate of achievement. This validates your skills in financial analysis, investment banking, or investment analysis. You can supplement your applications for finance roles and leverage it to advance your career.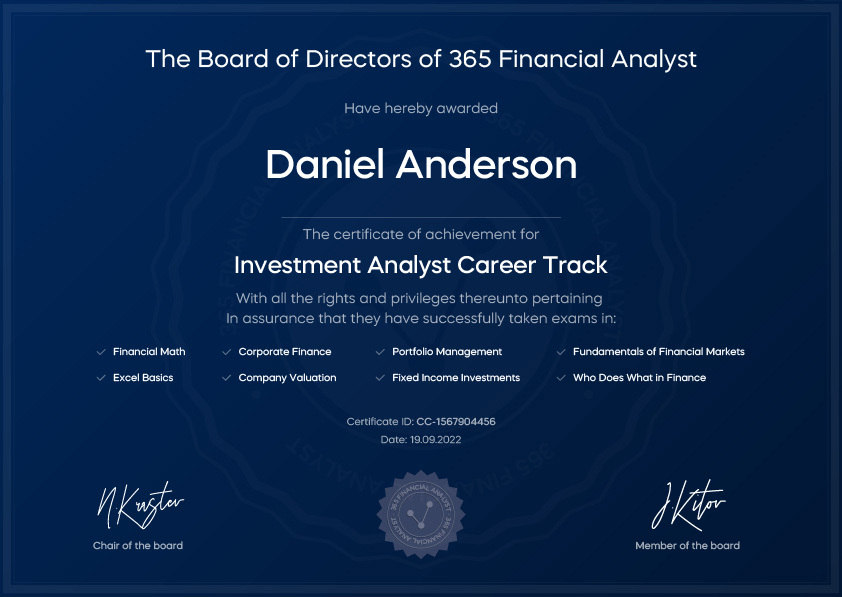 Was this article helpful?