Do I have to follow a career track?
No, you don't have to follow a career track to access our courses. Career tracks are simply a way for us to guide enrolled students on their path to preparing for a specific career. They provide a structured learning experience for those who prefer it.
If you prefer choosing your curriculum, you can access all our courses in the course library. You can filter them by career track, topic, or duration and select the ones you're interested in.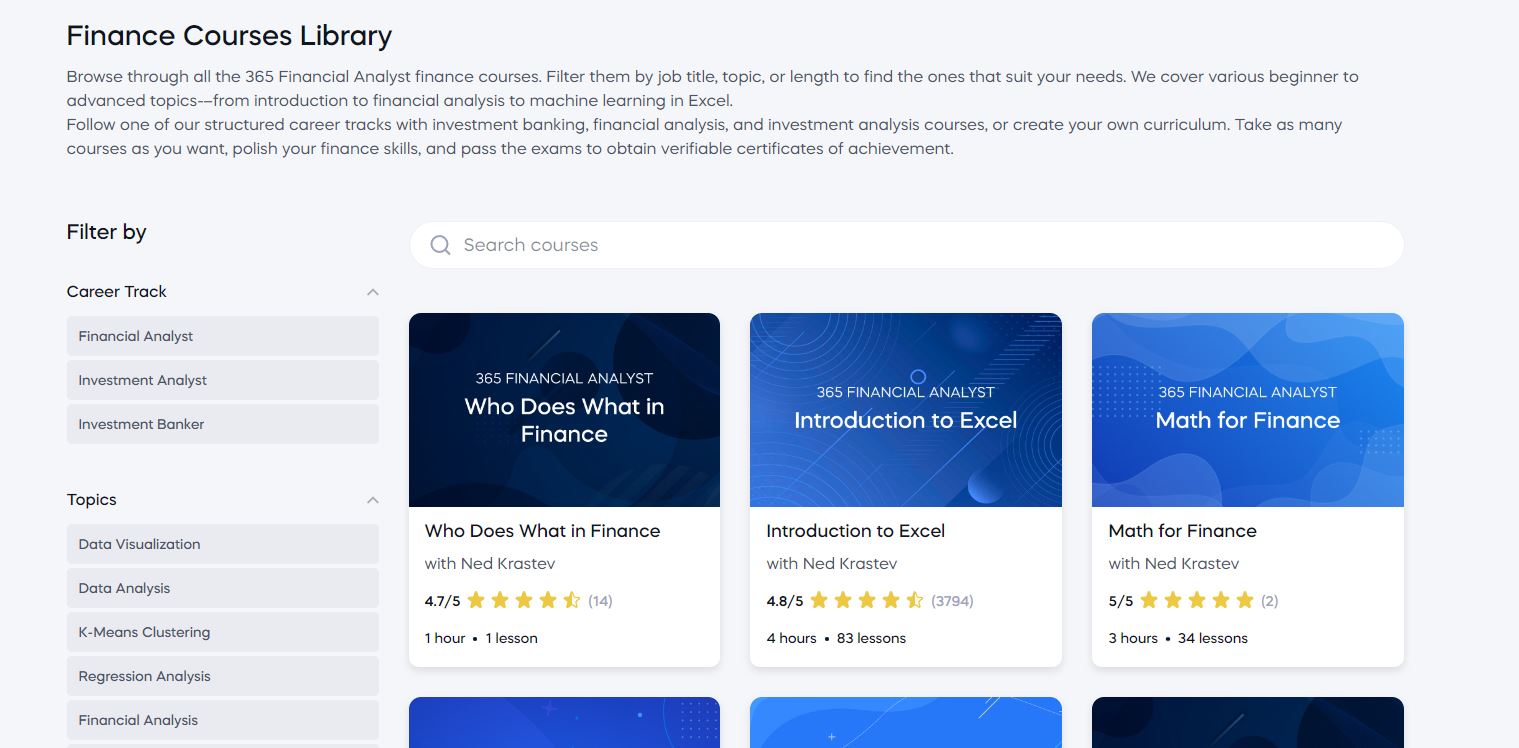 Was this article helpful?