Do I have to watch all videos in a course to take a course exam?
If you feel you are prepared to take an exam without completing some or all video lessons in a course, you are more than welcome to give it a try. But please remember that you must watch at least 30 minutes of the course lessons every time you wish to retake an exam—even if you've passed it once and simply want to improve your score.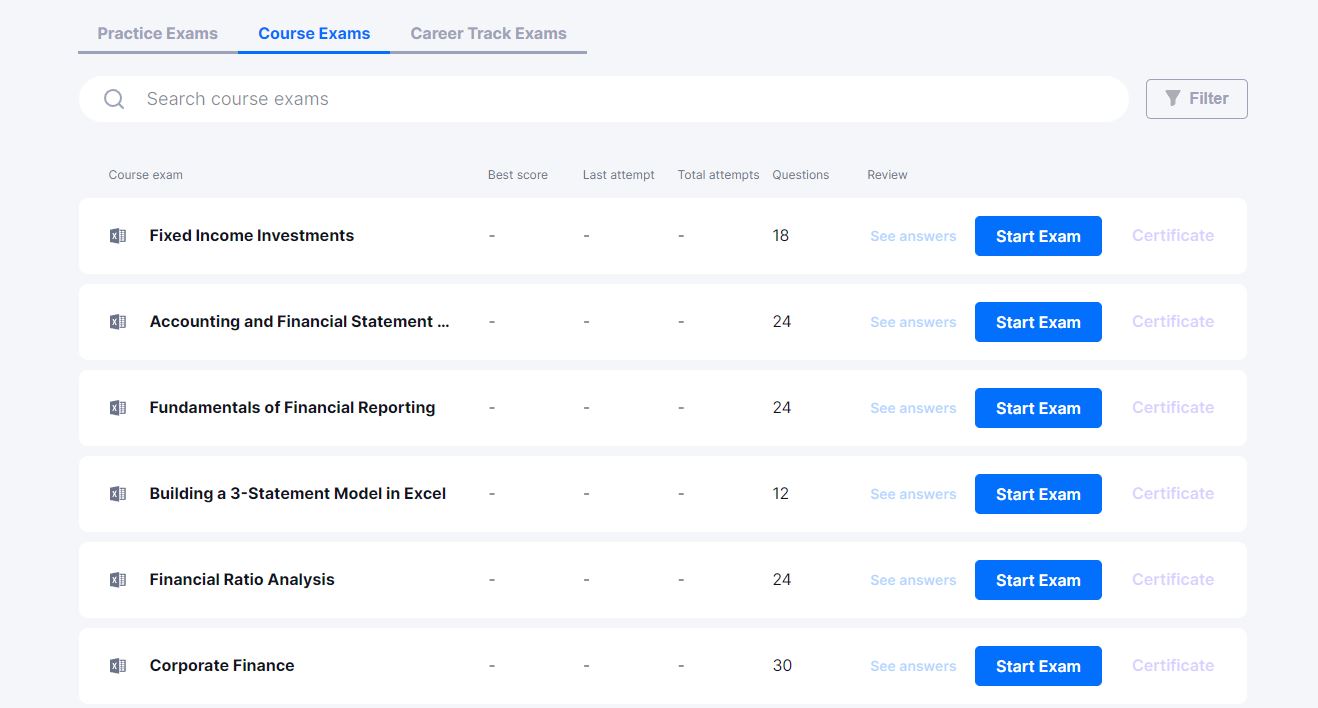 Was this article helpful?