How do I get a Course Certificate?
You need a score of 60% or above to receive a course certificate. All enrolled students have access to course exams—no matter how many lessons they have watched in a course. But if you wish to retake an exam, you must watch at least 30 minutes of its content to unlock another attempt.
Please go to "Certificates" to review the list of course certificates you have obtained. You can download, view, and share them on social media at any time.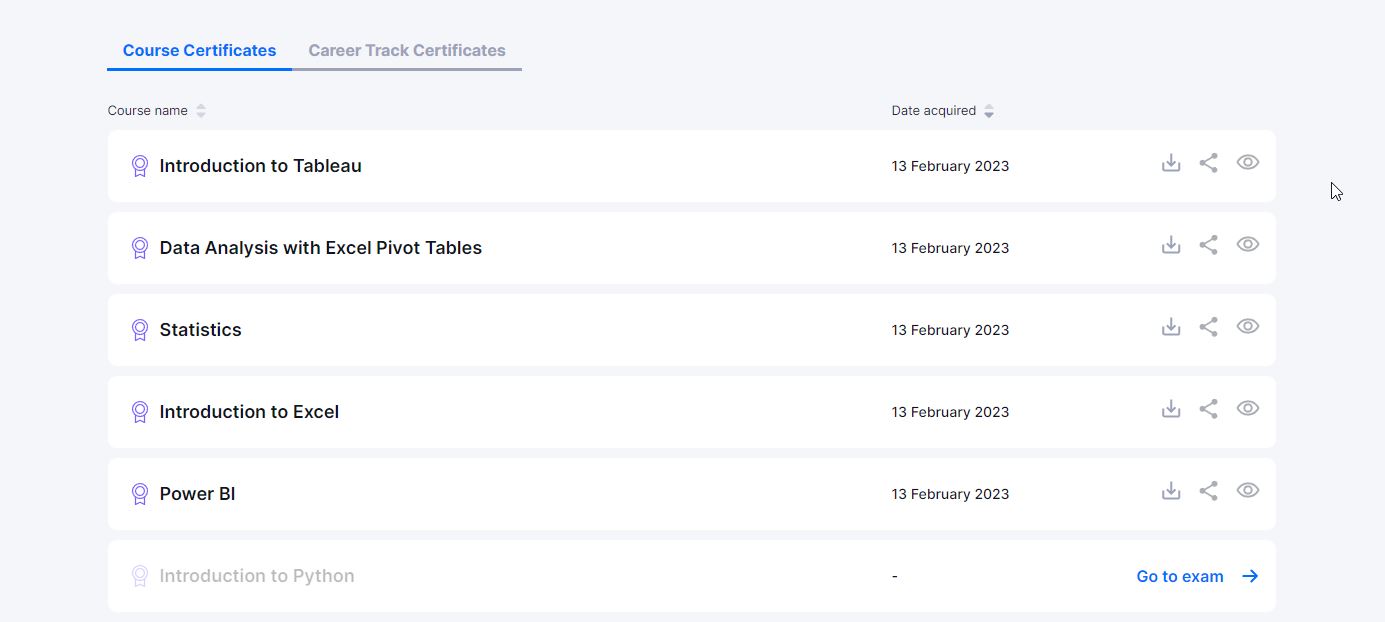 Was this article helpful?