What is Bookkeeping?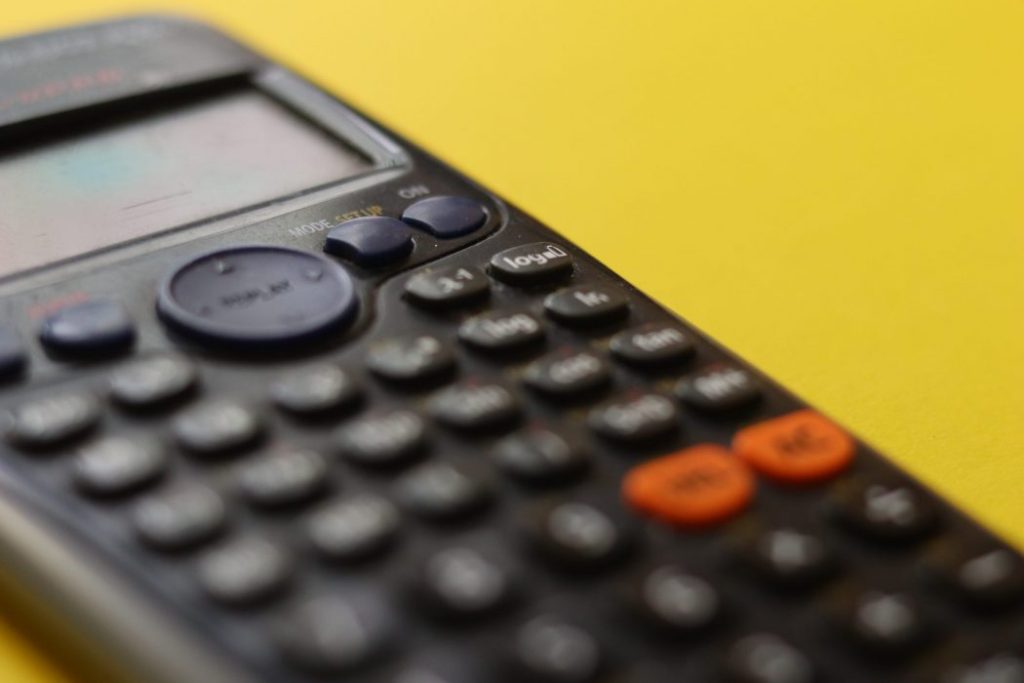 The very first step to becoming an accountant is the knowledge and practice of bookkeeping. As the name suggests, it is about keeping records. And it is a practice dating back centuries. In his book Sapiens, Yuval Noah Harari explains that the earliest written record ever discovered is a clay tablet from Mesopotamia signed by Kushim, a bookkeeper!
Being one of the four main focus areas of accounting, bookkeeping is about collecting, recording, and organizing financial data. As a bookkeeper, you deal with huge sets of financial information that need to be segregated into useful chunks. It is only through bookkeeping that data goes on to be processed for various accounting purposes.
If you are someone who likes sifting through raw data and rendering it into meaningful metrics, bookkeeping is the perfect role for you.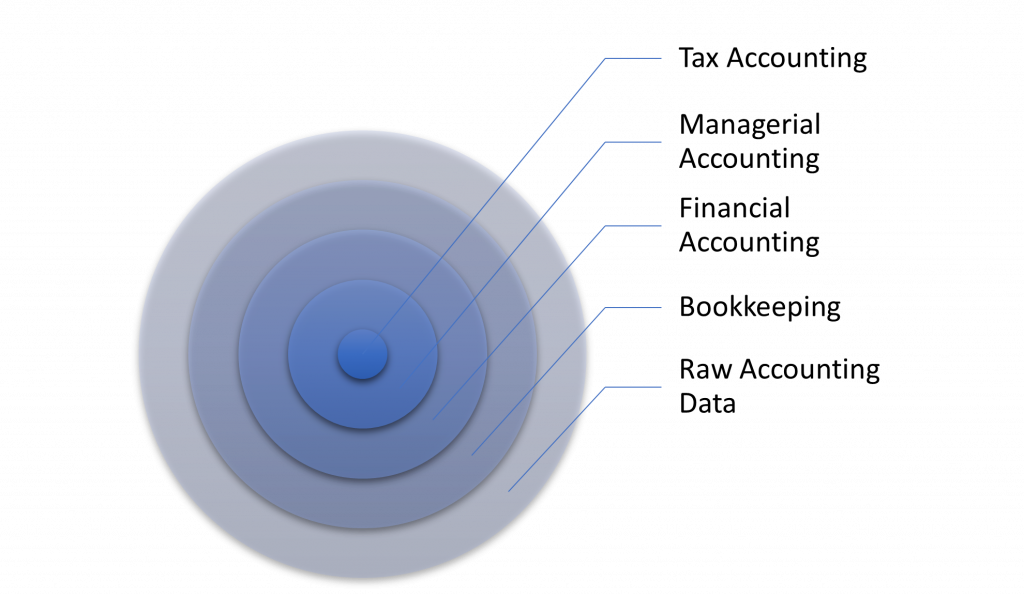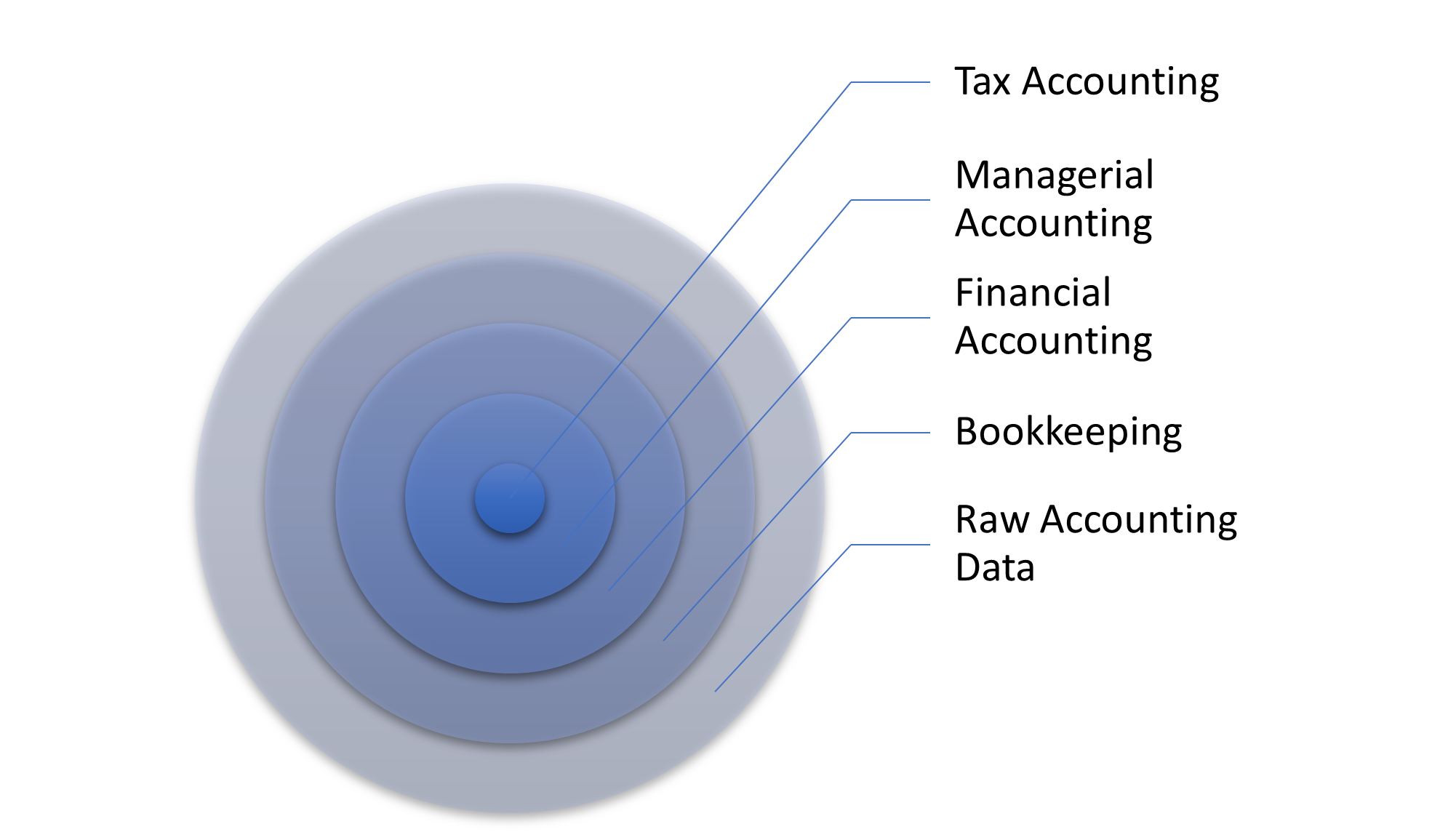 Table of contents:
Bookkeeping Definition
Bookkeeping vs. Accounting
What Does a Bookkeeper Do?
Bookkeeping as a Career
What's Next?
Bookkeeping Definition
A business goes through countless transactions daily. For example, sales, purchases, petty expenses etc. So, it is imperative for any company to keep a detailed record of all its transactions. Later, these transactional records allow management to decide how well the business is doing and to determine areas for improvement.
Types of Bookkeeping
Bookkeeping is done via two major mechanisms. The single-entry bookkeeping system is the simpler version followed by the double-entry bookkeeping system.
Single-entry bookkeeping simply involves you recording incomes and expenses. Whereas double-entry bookkeeping follows the principles of debits and credits.
Single-Entry Bookkeeping
Often, we are also bookkeepers with our shopping. Hence, we save receipts for our records in the event that we may wish to return the item purchased. Or sometimes simply to keep track of our expenses. Moreover, we all have a record of our payslips. And we tally our income and keep tabs on our savings. Nowadays, applications like Mint allow you to track your income and expenses much more efficiently. This is single-entry bookkeeping in practice.
For a professional, bookkeeping gets more interesting because it is not at a personal level anymore. You are charged with looking after the company's transaction volumes. Furthermore, the company's financial, managerial and tax reports depend on the data provided by the bookkeeper. So, it is a very responsible position to be in.
Double-Entry Bookkeeping
The finance world relies on double-entry bookkeeping for its record maintenance. As you have learned so far, the double-entry system states that for every transaction, there will be two entries – one under debits and one under credits – both recorded in the general journal.
For example, an exciting new Pakistani startup, Bazaar technologies has just received seed funding of $1.5 million. This will be shown in the general journal as:
| | | |
| --- | --- | --- |
| Particulars | Debits | Credits |
| Cash | $1.5 Million | |
| Equity | | $1.5 Million |
To record receipt of seed capital
Bookkeeping vs. Accounting
At this point, we should address a key question: is bookkeeping the same as accounting? More specifically, is all of accounting bookkeeping? Simply put, no. Bookkeeping is considered the first step of the accounting process, followed by financial accounting, managerial accounting, and onwards to tax accounting. While it is true that accountants can be bookkeepers, they can be a lot more too!


What Does a Bookkeeper Do?
So, what exactly does a bookkeeper do on a daily basis? Let's look at an example explaining just how a bookkeeper adds value to a company's functions.
Ottoman Swords is a supermarket located in Berlin. They have 5 employees working full time Monday to Saturday and 2 part time employees who work only on Sundays. In addition, they purchase all their supplies on credit from a wholesaler named Sultan. Due to COVID-19, they have gone cashless and only accept debit cards, credit cards or Apple Pay. All sales and purchases are done electronically hence there is no need to maintain manual records. Nonetheless, they have hired a bookkeeper to process their business affairs and maintain employee payrolls.
The following transactions took place on 1st January 2022:
| | |
| --- | --- |
| Transactions | Value $ |
| Sales | $10,000 |
| Purchases | $5000 |
| Employee Wages-Part Time | $1000 |
Recording Transactions in the General Journal
Firstly, the bookkeeper will record transactions in the general journal.
Ottoman Swords- General Journal
S.No.
Date
Particulars
Debits
Credits
1
01/01/2022
Cash at Bank
$10,000
Sales
$10,000
To record sales
2
01/01/2022
Purchases
$5,000
Sultan
$5,000
To record purchases made on credit
3
01/01/2022
Employee Wages-Part Time
$1,000
Cash at Bank
$1,000
To record wages paid to part-time employees
Organizing Transactions into T-Accounts
Once these transactions are recorded in the general journal, from there they will be transferred to the general ledgers also called T- Accounts. Here, the data will be classified according to its nature into revenue, expense, asset or liability accounts.
So, continuing our example, we will have the following ledgers for Ottoman Swords: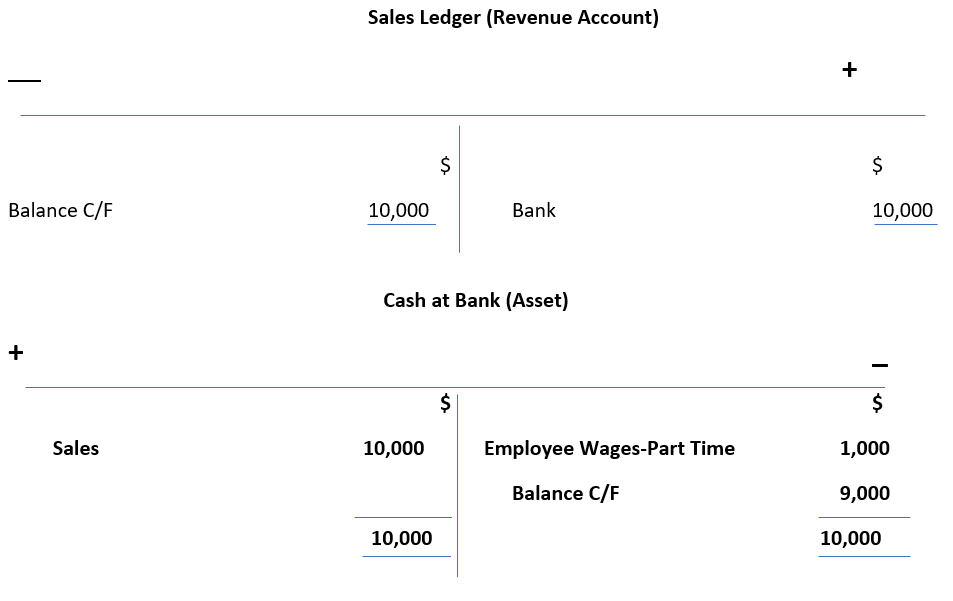 The above is just a brief demonstration. The bookkeeper will also shift the remaining transactions to the purchase ledger (expense account), wages ledger (expense account) and accounts payable ledger (liability account).
With the advent of digitalization, software like Quick Books and Sage now automatically sort data as per their respective ledgers. Therefore, the modern bookkeeper does not need to manually categorize transactions.
Once these transactions are taken care of, the bookkeeper will move on to sorting the next day's batch. This will take place for the next 365 days before the data is compiled and sent to the financial accountant, who will draft up year-end financial statements.
Bookkeeping as A Career
A world of opportunity awaits the eager bookkeeper. For instance, they can grow to managing financial accounts, drafting managerial accounting statements, and even sorting out tax returns.
In addition, as the whole field goes digital, remote bookkeeping jobs are also on the rise. Such jobs are a great way to gain some experience or to sustain yourself through college. Moreover, learning to use QuickBooks or other accounting software will open up even more possibilities in freelance bookkeeping. Generally, these offer a great deal of flexibility and autonomy.
Many small accounting practices offer part-time bookkeeping jobs which are also well paid. Furthermore, most startup companies wish to hire an accountant who is an all-rounder. In other words, they need someone who knows the fundamentals of bookkeeping, alongside financial accounting and tax accounting. Hence, landing an entry-level bookkeeping job at a startup finance team is a solid foundation for a career in the field.
What's Next?
The accounting world is fast expanding and data is king. With businesses going digital in the post COVID-19 economy, a bookkeeper needs to excel in technical skills alongside traditional record-keeping techniques.
Accurate charting of a company's key transactions enables better decision making on everything from preparing the master budget to effective allocation of capital. Similarly, accurate data being filtered through means financial accountants can present reliable financial statements to external stakeholders.
Under the accounting umbrella, bookkeeping acts as a firewall, only allowing relevant data within. Without Bookkeeping, the other focus areas of accounting would not exist. With great power comes great responsibility!
If this excites you and you wish to polish your existing skillset with new age tools, check out our Accounting Made Easy course. It builds upon the fundamentals of bookkeeping and takes you onwards in your journey of becoming a successful professional accountant.
Ready to take the next step towards a career in Finance?
From foundational topics in Accounting and Financial Analysis, through Corporate Finance and M&A, to specialized Fintech and Economics courses, the 365 Financial Analyst curriculum is designed to prepare you for the world of Finance as it is today. Whether you are a total beginner or a working professional, our expert-led courses offer the opportunity to upskill at your own pace. Find the right fit for you and start learning today!
We Think You Will Also Like