The Startup Finance Team: 4 Key Functions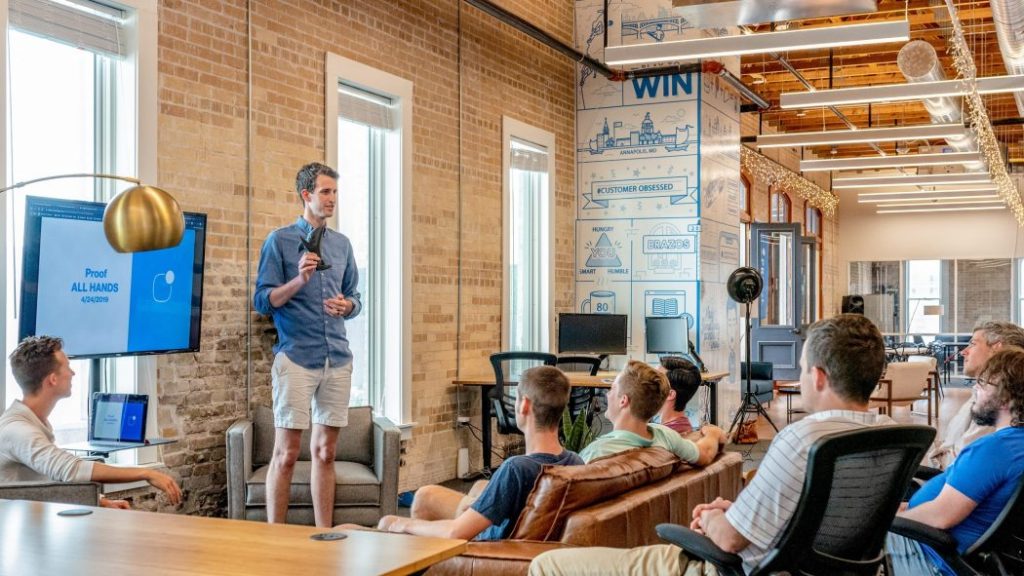 When first searching for a career in finance, the possibilities can seem endless. That's why it might be helpful to narrow down your specific interests and skills and determine the type of industry you're most inclined to thrive in. For starters, you might want to consider an organization's current stage in the grand scheme of the industry life cycle model. Are they a startup? Do they seem to have reached a period of growth or maturity? Have they been on the decline? As you ask these questions and research the company's current standing, you will begin to notice important variations in the finance teams of different companies. Since many of the most exciting opportunities for a financial career today are in the startup scene, considering the structure, functions, and roles of a startup finance team would be a good place to start.
Roles and Responsibilities in a Startup Finance Team
CFO
Typically, when a startup begins to build their finance team, they'll first hire a CFO (Chief Financial Officer). This individual might be one of the original founders or just a trusted professional who the startup takes on board as it emerges on the market. The role of the CFO may vary in responsibilities from company to company, but the main operations remain the same:
Working with the CEO to determine the initial strategy and direction of the company in order to generate profits
Ultimately responsible for every financial aspect of the business
Accountant
Next, the startup might look for an Accountant or someone who tracks accounts receivable and accounts payable. Similar to the CFO, their responsibilities will change depending on the specific needs of the organization, but here are some more common roles one is likely to fill:
Keeping careful record of daily financial operations
Invoicing clients and staying on top of company expenses
Regularly completing payroll for company employees
All too often external accounting firms help startups with bookkeeping and accounting.
FP&A Analyst
Lastly, an FP&A Analyst (Financial Planning and Analysis) can be a high-value addition to a startup's financial team. That's because, as the CFO takes on more strategic planning, it can be helpful to have an employee solely focused on operational analysis. Here are a few of the responsibilities an FP&A Analyst might have:
Complete regular analyses to extract key insights for top-level company decisions
Project future company budgets
Work with the CFO to support strategic financial decisions
As hiring progresses, the structure of the startup finance team begins to take shape: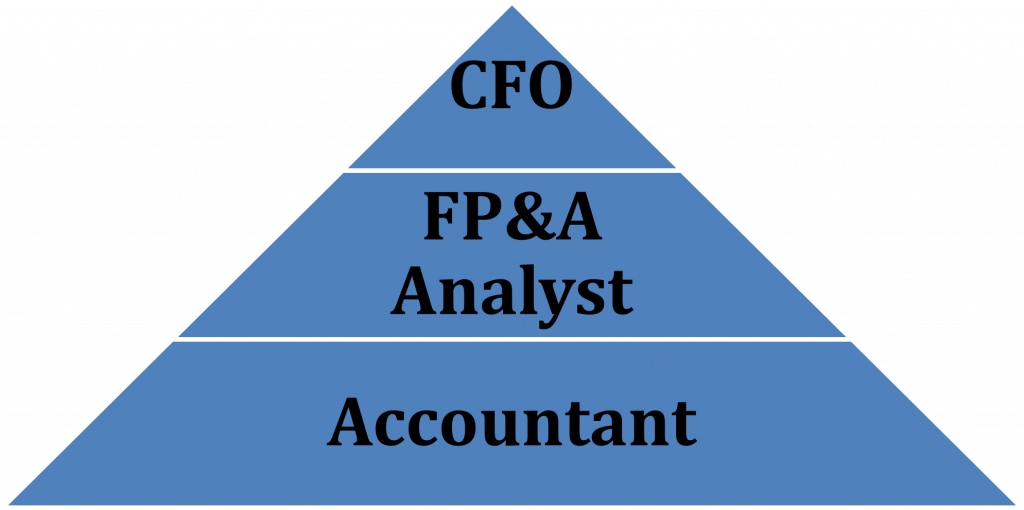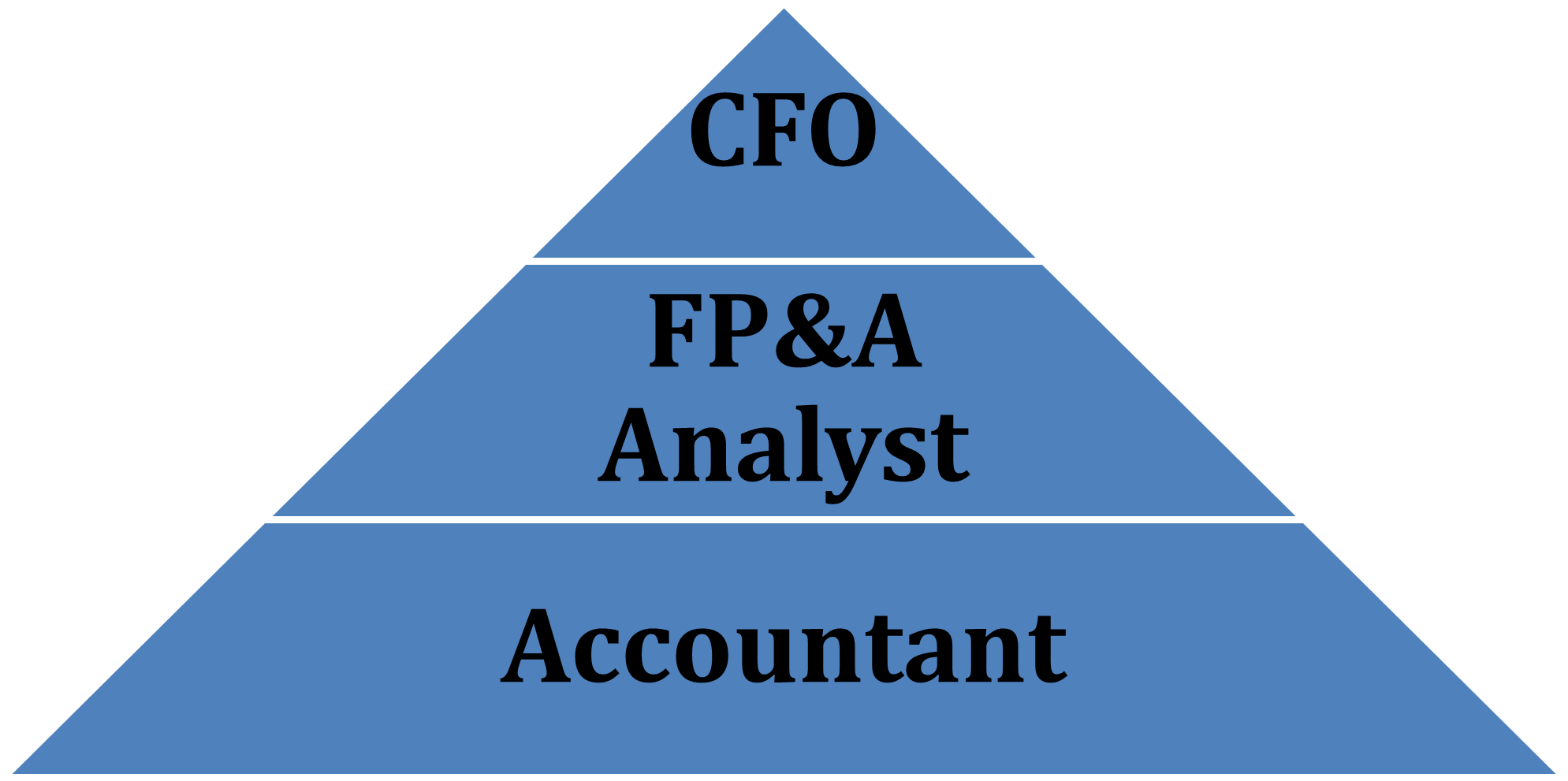 These three roles ensure the startup remains on the right track financially. For the benefit of both owners and employees, most startups look to fill them immediately. That's because the introduction phase hides many financial risks that can bring the venture to an abrupt end.
Functions of a Startup Finance Team
As we explore the different roles within a startup finance team, there can be some confusion as to the purpose of the department as a whole. So, let's outline the 4 main functionsthe finance team will enact within any startup:
1. Cash Management
One of the most crucial functions that a startup finance team will fulfill is cash management. This responsibility is typically in the hands of the accountant. At its most basic level, cash management entails tracking cash inflows, managing the cash on hand, planning for and issuing payments to complete cash outflows. Careful record keeping is paramount for such operations.
2. Credit Control
Credit control is what it seems – management of any debt the company might accrue or any debts that are extended to clients. At the startup stage, the accountant is generally responsible for this function as well.
3. Financial Analysis
If you're looking for a more challenging position, becoming an FP&A Analyst might be for you. This type of financial analysis entails expertly preparing and pouring over financial reports to analyze a company's standing within the industry, accurately depicting an organization's current and past performance, and ultimately projecting and strategizing for future success. Within a startup, the CFO will typically supervise this process.
4. Compliance
Another key function of any startup's finance team should be maintaining compliance. This could include ensuring legal compliance, avoiding tax penalties, or risk management. For this reason, regular internal audits are performed to protect organizations against hefty fees and penalties. The CFO might take on this role during the startup phase.
Benefits of Working for a Startup
As we saw, there are many upsides to hiring a dedicated finance team early on in a startup's development. The most obvious are financial health, future success, protection against liability, and a clear sense of the company's financial standing. While these are all well known , the perspective of a potential employee is seldom acknowledged. Here are some pros of diving into the startup culture as part of a finance team:
· Fast-paced environment
Opportunities abound in startup culture. As a result, there is a fast-paced and input-friendly work ethic – great for those just starting out in their career. Networking, growing as a professional, and benefitting from the small size of staff are some of the perks of joining a startup's finance team.
· Opportunity for growth
With your help, a company could grow astronomically from the time you come on to their maturity phase. Not only are startups known for their growth potential, but also for the possibility of growing with the company. This provides many opportunities for financial professionals to increase their skills, status, and income.
What's Next?
Having considered the most common aspects of a startup finance team and what it means to work in one, you're now in a better position to determine whether it's the right fit for you. Of course, companies come in different shapes and sizes, and finance professionals face altogether different challenges in growth stage companies. But, regardless of what you consider the ideal working environment for you, having a strong foundation in the field will go a long way. Sign on to our Complete Financial Analyst Course and master the methods of analysis, presentation, and reporting you will need to become a valued member of any finance team.
Ready to take the next step towards a career in Finance?
From foundational topics in Accounting and Financial Analysis, through Corporate Finance and M&A, to specialized Fintech and Economics courses, the 365 Financial Analyst curriculum is designed to prepare you for the world of Finance as it is today. Whether you are a total beginner or a working professional, our expert-led courses offer the opportunity to upskill at your own pace. Find the right fit for you and start learning today!
We Think You Will Also Like