Free Access to All Finance Courses on Our New Platform from March 1 to 21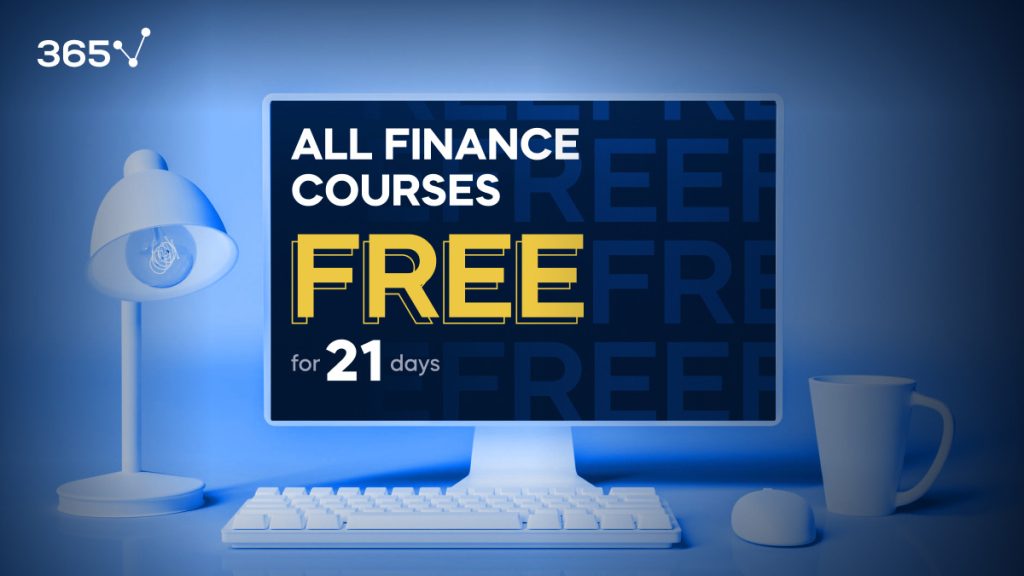 Try our new 365 Financial Analyst gamified learning platform, acquire in-demand skills, and get certified entirely for free.
365 Financial Analyst provides beginner-to-advanced courses for finance professionals at different career stages. Whether you're a student, a career switcher, or a working professional, our training will equip you with the real-world skills and expertise to succeed in the highly competitive financial industry.
We've helped over 2 million people worldwide to upskill and become sought-after experts via our accessible and motivating data science learning platform. We've learned much from them and used this knowledge to create the new 365 Financial Analyst.
To celebrate the launch of 365 Financial Analyst, we invite you to try our new gamified platform and advance your career for free. Get unlimited access to our content for 21 days at no cost. No credit card is required.
From March 1 to 21, you can:
Learn from our world-class financial experts and strengthen your skills through hands-on exercises and exams.
Receive the same training as new hires to top-tier investment banks and world-class corporations.
Acquire in-demand skills in Excel, PowerPoint, accounting, financial modeling, valuation, financial reporting, portfolio management, and equity and fixed-income investments.
Follow a structured career path to become a certified financial analyst, investment banker, or investment analyst.
All this is available #21DaysFREE.
And there's more!
Building a successful career in finance requires devotion, determination, and hard work. You need sound theoretical knowledge and solid practical skills, but the standard educational path is costly and time-consuming. Online education is a viable alternative, but it can be challenging—especially if you juggle work, learning, and personal life.
To ensure you'll not only begin but complete your career advancement journey, we designed our platform to improve your learning experience. We incorporated game design principles to create an immersive experience and make studying engaging and motivating.
You can track your performance, receive unique rewards for your achievements, and collect cards with hand-drawn portraits of renowned financial professionals. You'll join a community of avid learners and financial experts, and our world-class instructors will support you along the way.
While 21 days is not enough to become a fully-fledged professional, you can take a big step toward your desired path. Make the most of this time. Boost your finance career and acquire the skills to thrive in this competitive industry.
Register and start now—it costs nothing but the desire to learn.
We Think You Will Also Like